WBJ 2022 Real Estate Awards
Projects of the Year
740 West Second Street Building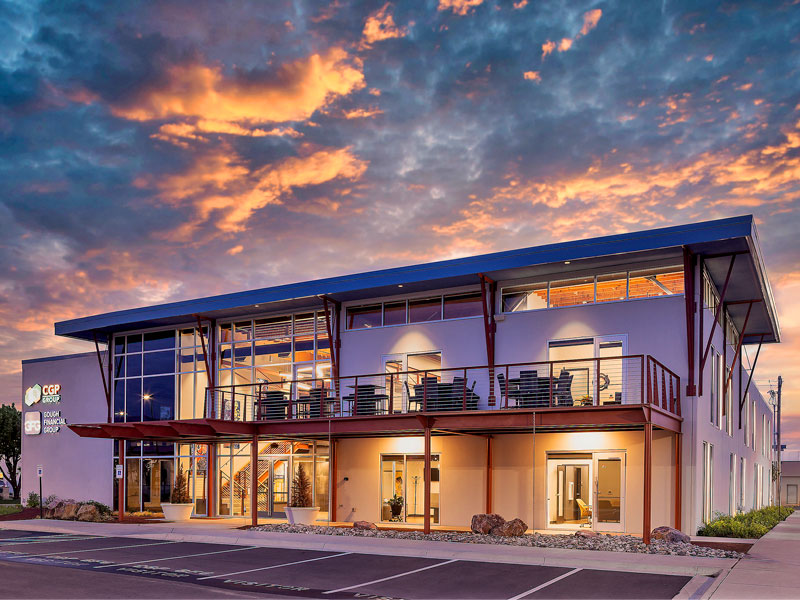 SPT Architecture was awarded three awards at the recent @WichitaBusinessJournal 2022 Real Estate Awards event.
WBJ 2022 Real Estate Awards – Projects of the Year
740 West Second Street Building
The 740 West Second Street Building renovation transforms a former 12,000 SF construction warehouse into a contemporary, Class A mixed-use building with tenant space designed for office, retail, and restaurant uses. A 12,000 SF second story was added, and the eastside entryway features a 2-story glass atrium with an open staircase to create a spacious, impressive lobby with easy access to building tenants. The industrial interior design offers an exposed ceiling structure and cable wire stair railing, with modern lighting. Multiple windows were added to the solid tilt-up concrete panels, and a portion of the existing roof structure was raised to recreate the building entry by giving the lobby and shared multipurpose room better volume and a clerestory of natural light. An eastside balcony provides outdoor space accessible from the training and conference rooms. Positioned at the northern border of the historic Delano District, this project provides an important urban improvement to the McLean Blvd. corridor and adjacent downtown Wichita.
https://www.sptarchitecture.com/wp-content/uploads/2022/05/740_w_2nd_street.jpg
600
800
bdoor
https://www.sptarchitecture.com/wp-content/uploads/2021/12/spt_logo_architecture_home.png
bdoor
2022-05-31 02:57:00
2022-05-31 03:01:07
WBJ 2022 Real Estate Awards
Projects of the Year
740 West Second Street Building