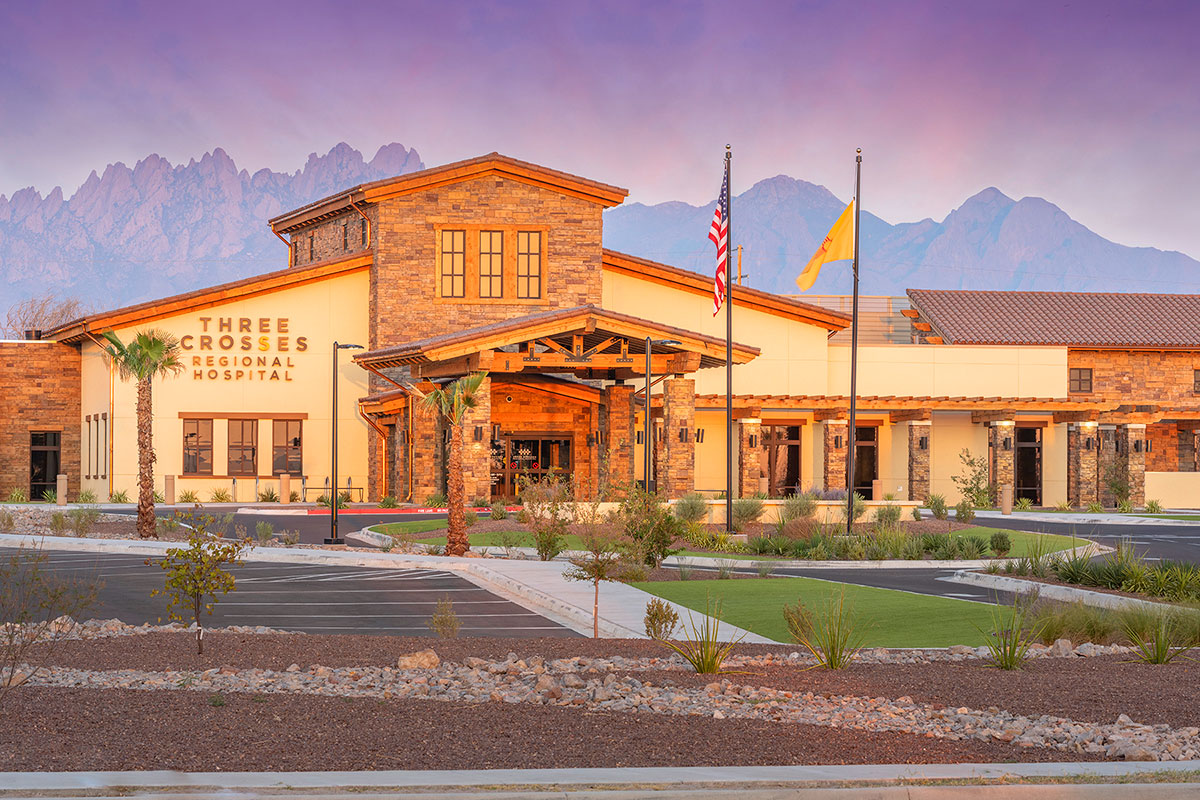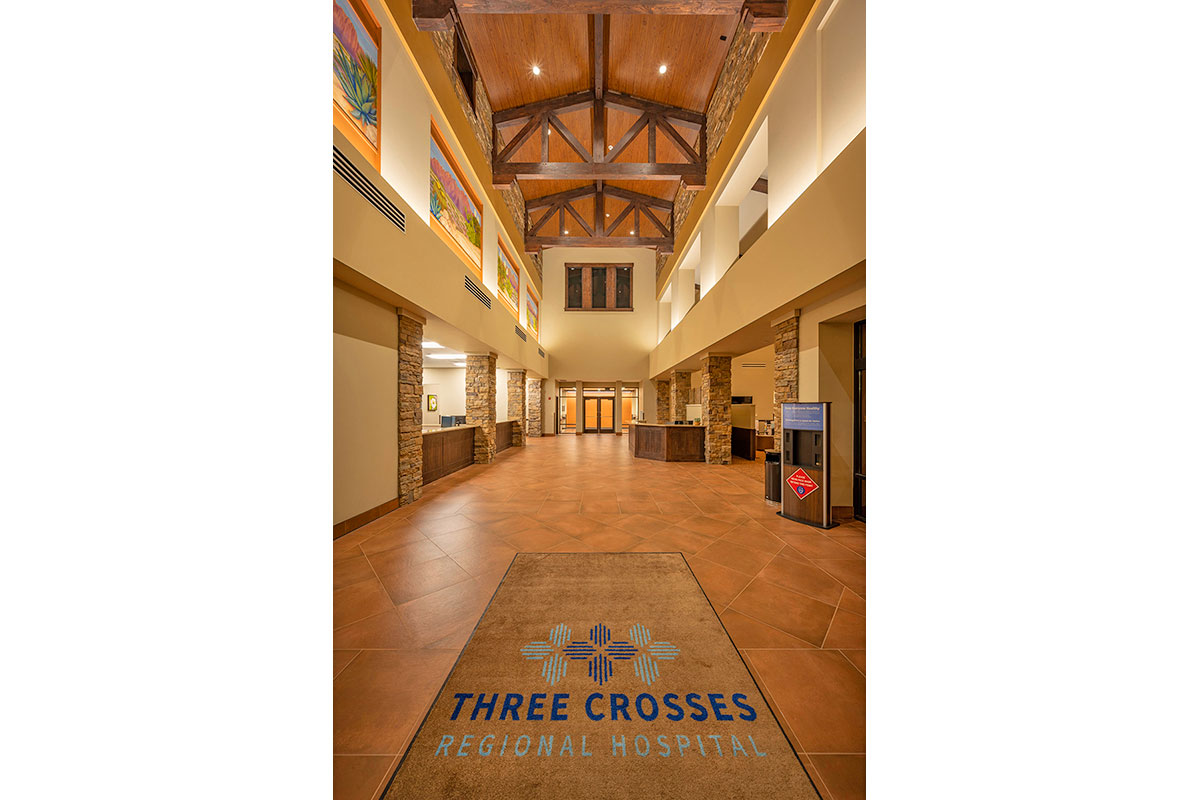 Three Crosses Medical Campus
Three Crosses Medical Campus
Three Crosses Medical Campus
Three Crosses Medical Campus
Three Crosses Medical Campus
Three Crosses Medical Campus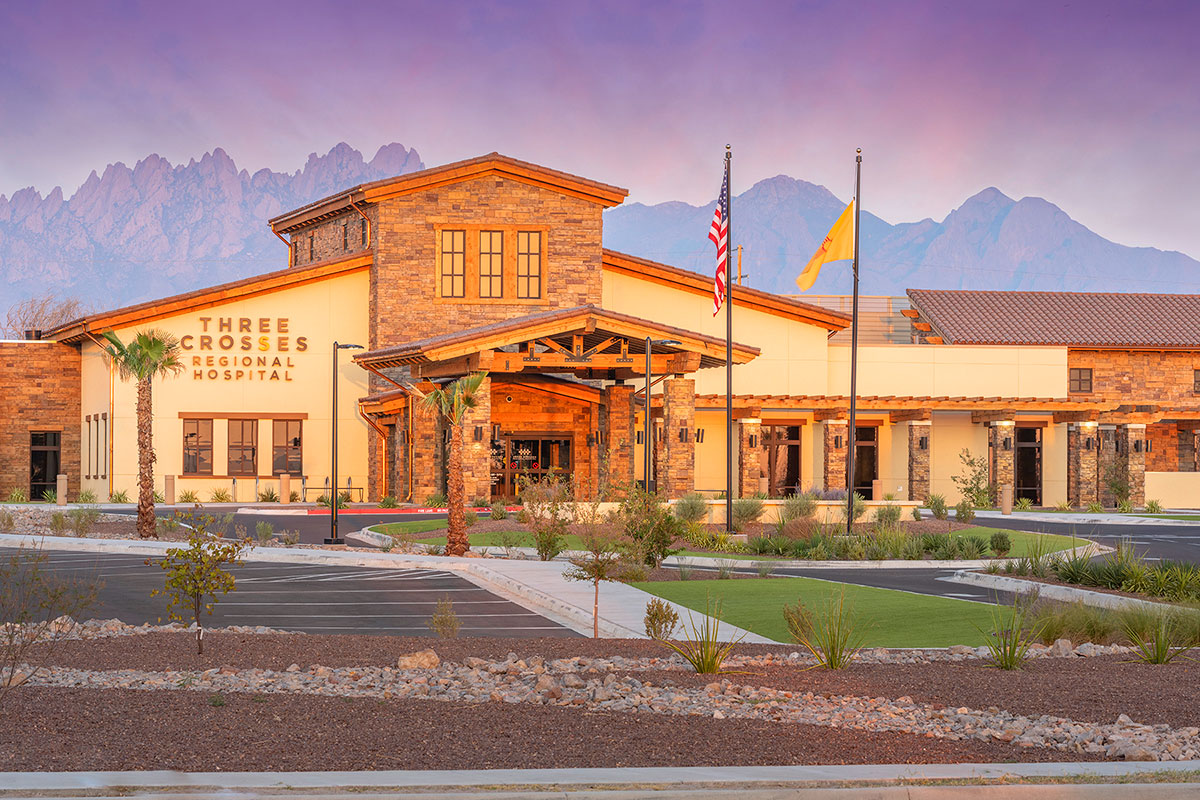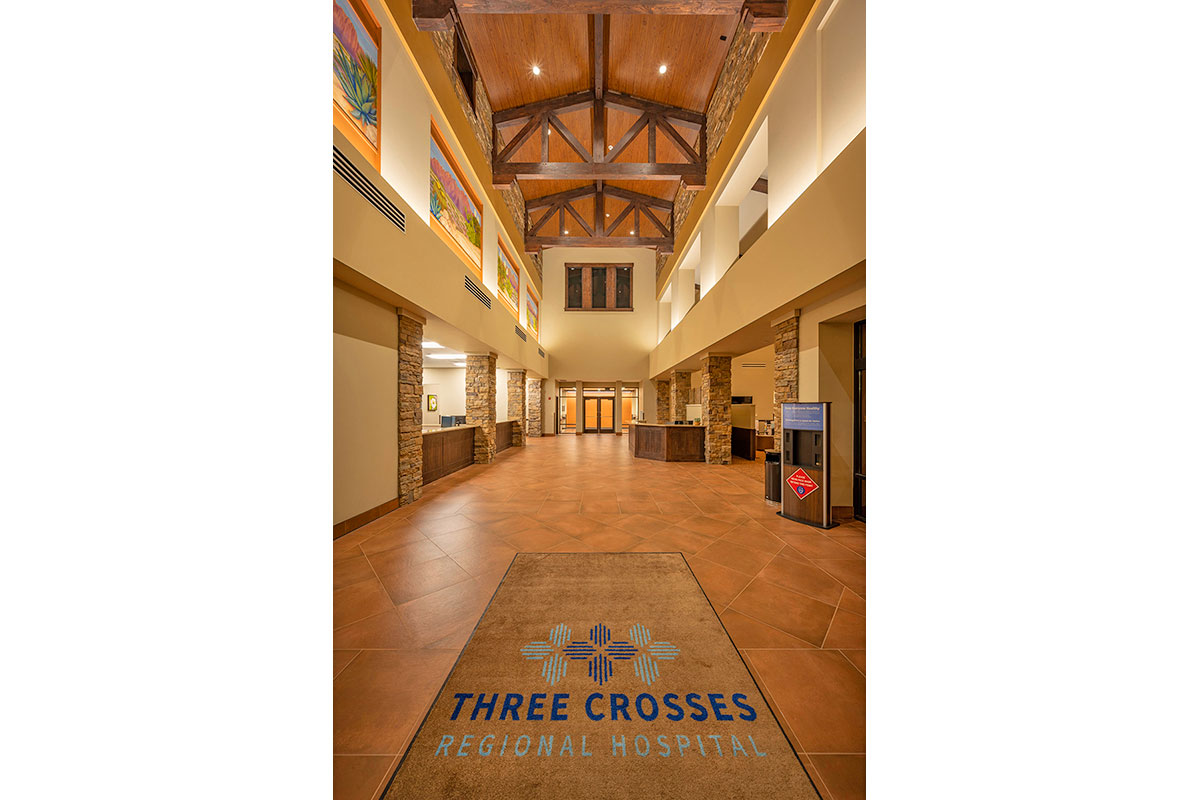 Project Description:
The Three Crosses Medical Campus, situated on a 15-acre site in Las Cruces, New Mexico, includes a 97,000 SF Regional Hospital and 2-story, 65,000 SF multi-tenant Medical Office Building. The buildings serve as the anchor facilities for a 110-acre infill development that was formerly a golf course.
The Regional Hospital includes 36 patient beds, 10 ICU beds, two cath labs, four operating rooms and associated support spaces. The Medical Office Building, connected to the Hospital to maximize provider efficiency, houses general office and exam space for cardiology, internal medicine, general surgery, pain management and orthopedics, including an ambulatory surgery center.
Focused on patient and staff comfort, the interiors feature a hospitality-styled design aimed at easing patient anxiety and concentrated on a healthcare-driven experience. The building exteriors are designed in a traditional Las Cruces architectural style accentuated by exposed wood elements, native stone and clay tile roofs.
Project Details:
Square Footage:
Regional Hospital – 97,000 SF
Medical Office Building – 65,000 SF
Location:
2560 Samaritan Drive, Las Cruces, NM
Category:
In Production, Healthcare